Our policies and practices
META is committed to conduct its business fairly, responsibly and ethically, following the codes of good conduct. The board and management regularly review and provide guidance about the company's policies and programs that relate to corporate social responsibility, including human rights and environmental sustainability. Our policies and business practices reflect a commitment to make a positive impact in communities while creating a sustainable growth.
The Company has defined Vision&Mission, Target, Strategy, and Risk assessment which reflect in the "CSR-in-process". The concept is to build on the idea that economic value can be generated in a way that also produce value for the society and reconnect company success with social progress. Alighed with our Vision and Mission, our Company is dedicated to provide quality services and maintain safe and reliable operation for its own employees and local communities,
Additionally, the Company also integrates CSR-after-process policy into its working culture by carrying out the activities that benefit the society in all aspects such as disaster relief assistance, employee volunteerism, and etc.

We believe that our work in corporate social responsibility will foster sustained business success over the long term.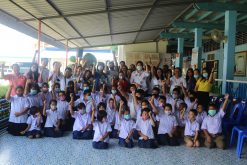 Donated equipment and other products at Watpaknam school at Samutsongkram province (Amornvimolchan)
Chief Executive Officer and employees of Meta Corporation Public Company Limited is committed to Corporate Social Responsibility (CSR) by donating school uniforms, white dress for Dharma practice, traditional Thai clothing, sneakers, equipment and other products in general uses to the students as well as supporting for electricity expenses and donated for contract teachers' wages which was held on October 7, 2020 at Watpaknam school at Samutsongkram province (Amornvimolchan), Kwae Noi sub-district, Amphawa district, Samut Songkhram province.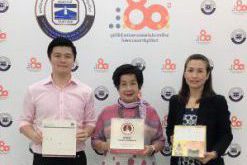 Donated old desk calendars at the Bangkok School for the Blind
Meta Corporation Public Co., Ltd. had donated old desk calendars for producing braille code media for the visually impaired students at the Bangkok School for the Blind on January 21, 2020.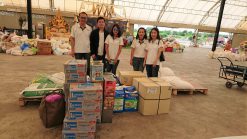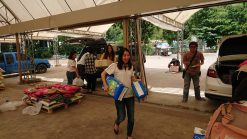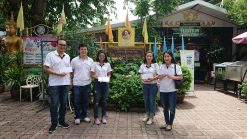 Donation of Medical Supplies and cash at Wat Phrabatnampu
Representative of Executive Committee and employees of Meta Corporation Public Co., Ltd. made donation of Medical Supplies and cash of 24,289 baht on September 10, 2019 at Wat Phrabatnampu, AIDS/HIV victims relief center, fundamental of Thammarak Foundation, which is located in the base of east mountain range of water fountain, Moo 3, Samyod sub-district, Muang district, Lopburi province.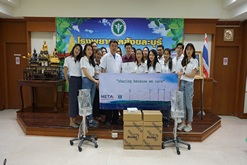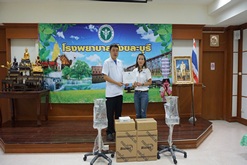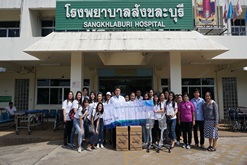 Donated medical instruments at Sangkhlaburi Hospital
Meta Corporation Public Company Limited has donated medical instruments and equipment to the inadequate hospital, Sangkhlaburi Hospital, Kanchanaburi province. The aim is to accommodate patients in 3 sub-districts, 23 villages, as well as foreigners in the areas adjacent to border. Hoping to be a part of building standard in medical treatment and helping poor patients.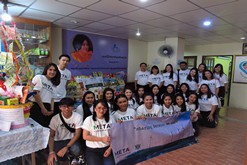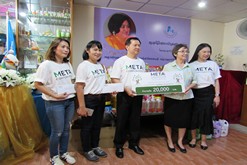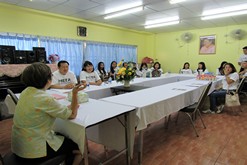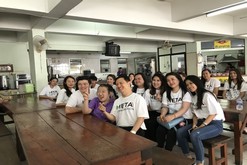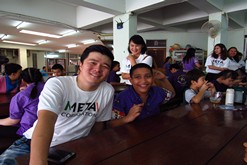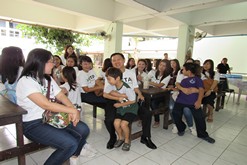 Supporting for disadvantaged children at Sataban Saengsawang
Mr.Soraj Rojanabenjakul, the Chairman, and a group of employees have provided supporting fund and other necessities for disadvantaged children at Sataban Saengsawang Foundation.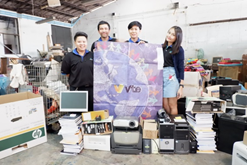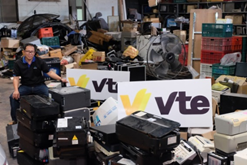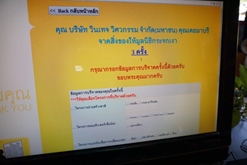 Supporting the Mirror Foundation
Our Company has donated money, books, IT hardware, clothes and toys to the Mirror Foundation as a part of philanthropic activities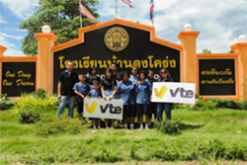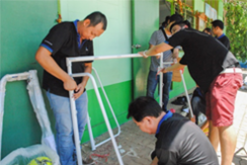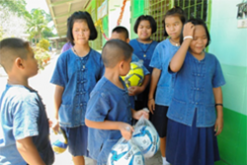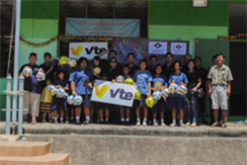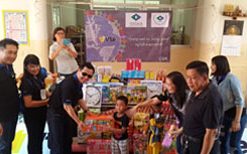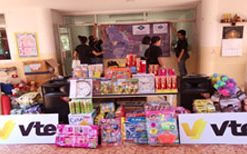 Donation of sports equipment, school supplies to Baan Dong Khrong School in Kanchanaburi
CSR program "Doing well by doing good"
The Company and its employee are dedicated to create a positive impact on the communities we serve. Annually, the Company extends assistance to various organiazations such as temples, educational institutions, foundations and etc. by donating portions of its proceeds to support those in need.